Let Tinker help celebrate your child's next birthday! The birthday child and their guests will have a great time being creative and making a unique art project while parents can sit back and enjoy watching their young artists at work.
The Details:
Designed for children ages 3-13 (parties for 3 & 4-year-olds have a maximum of 12 children // parties for 5-year-olds and up have a maximum of 16 children)

If a child is under the age of four, we ask that they are accompanied by an adult who is willing to assist their child if needed.

Birthday Parties are held on Saturdays from 1:00-2:30pm and 3:00-4:30pm and select Fridays from 4:00 - 5:30pm.

Choose a main art project from our Birthday Menu below; we will help facilitate the entire party, presents, cake and all!

The birthday family arrives 10 minutes early to set up while the birthday child makes a special birthday crown. The art making fun begins as the guests arrive!

As the art pieces dry, the party continues with cake and presents. When the party is finished, we will take care of the clean-up!
We Provide:
Themed art project

Postcard invitations by request

Happy Birthday banner

Plates, cups, napkins & utensils

Open table top drink bin

Full size fridge and freezer access for your cake
You Provide:
Any food or drink to be consumed during the party

Any ice if you're using the drink bin

Any additional party decorations
Pricing:
Party with up to 8 children: $195*

$20.00 per additional guest up to 16

$50.00 (+tax) non-refundable deposit, in the event of a cancellation

Deposit (not including tax) applies toward your balance

*Specialty parties incur different costs; $225 up to 8 children and $22 per additional guest
Read what parents are saying about Tinker Birthday pARTies!
"I've hosted 12 birthday parties now in my parenthood journey and I'm so glad I chose Tinker for my daughter's 9th. I struggled a bit as we live in Thornton and I didn't want to pressure our friends into a drive but it was well worth it. A little spot in South Boulder right off Broadway with a parking lot so it was really easy to get to. The teachers were so helpful with setup and walking the kiddos through their projects and making sure everyone got through. We ended up decorating masks and even my 3 year old could participate, there was also a play area in the corner for when she got bored. While you're waiting for all of your guests to arrive they get to create little bubble wands that they went back to if they finished a step before everyone else which was such a nice touch. We ended up opening presents on their adorable little balcony before heading out. I'd highly recommend."
"The party was perfect and our kids and guests had the best time. We will definitely do this again."
"We love Tinker Art. This is the second birthday party that we have had held at their Boulder location."
"So thorough, sweet and helpful for our birthday party."
"We had the best birthday party last weekend and love your people and your place <3 Thanks very much, see you soon!"
"We had a great time!!! Please thank Heather - it was the perfect party. Thank you!!!"
"I just wanted to thank you and I let you know what a great job Heather and Rikki did yesterday for our daughter Katherine's birthday party. The kids loved their paintings and the pieces were super fun and original. All had a good time and I am again thankful for you/your studio. I wish you the best and we will see you again!"
"This was the most organized, fun party for my son, Logan! Kathy was fantastic with the children and kept them busy and happy. Thanks for a wonderful birthday party!"
"Wonderful birthday party! Heather and Chelsea are superstars. :)"
Recycled Robots:
What will your Robot do for you?! During this party, children will create their own one of a kind robot! Using a tin can base, and choosing from our extensive buffet of robot bits-and-bobs — metal pieces, chains, screws, washers, wires, and much much more — party-goers will add features and details to build a creative Robot of their very own. Ages 5+ (limit of 12 children)
Mud Mosaics:
Using air dry clay, children will make a unique mosaic with glass tiles, beads, buttons, and more. Embellish away! Ages 3+
Dream Catchers:
Sleep peacefully after this party! Using a wooden hoop and an assortment of bright colorful yarn and tulle, party-goers will make their own unique and beautiful dream catchers. Take home your special piece to hang near your bed for years to come! Ages 6+
Jewelry Party: Necklaces and Boxes!
What will you keep in your box? Paint and decorate a beautiful wooden box with metal clasp closures, ready to store your favorite items! While the boxes dry, party-goers will learn how to string beautiful glass beads into a ready-to-wear necklace—adding a personal touch to any outfit! Ages 6+
Mask Making:
Masks are truly a blast to make, with endless possibilities! Using paper mache mask forms, party-goers will bring a character to life with paints, feathers, leaves, flowers, and jewels. This party is a fantastic option for all ages as older artists can develop elaborate design ideas, while younger artists enjoy the open-ended process of painting and then wearing their masks. Who will you become? Ages 4+
Beautiful Birdhouses:
Tweet tweet! Paint and personalize your very own wooden birdhouse! Using paints and acrylics gems, party-goers can choose from a rainbow of colors to add vibrant details to their birdhouse. This sweet house can become home to a bird, or even your favorite imaginative creature — maybe you want to create a baby dragon home? Or a special place for fairies to camp out! Ages 4+
Fairy Fantasy & Wizardly Wands:
Abracadabra Alakazam — magicians, fairies, witches, and wizards unite! Grab all your friends and make magic wands for your special day! Using paints, gems, bells, and ribbons, party-goers will put magic into their own unique wand. What spells will you cast?! Ages 3+
Treasure Boxes:
Make your very own treasure box that even pirates would delight for! Using paints and gems, party-goers will learn how to antique their metal clasped wooden boxes to look like real treasure chests. Every attendee will leave with a special place for their most treasured items — we'll even start you out with a pirate coin! Ages 4+
Outer Space:
Blast off into outer space with us as we create our own planet. Then we'll design and build alien finger puppets to inhabit our new world. Ages 5+
Dinosaur's Delight!:
Get transported to a time with dinosaurs ruled the earth! Children will love painting a large dinosaur egg and creating dinosaur fossils during this party. Ages 3+
Sea Turtle:
Using air dry clay, paints, and gems, these handmade sea turtles boxes are sure to be a hit. With a removable shell, this fun and functional project is the perfect place to hide special treasures! Finished Sea Turtles are about 3"-4" in length, just a little bigger than a real baby sea turtle! Ages 5+
Stained Glass Holders:
Candle holders are the perfect addition to any bedroom decor! Party-goers will use tissue paper, mod podge, sequins, and gems to create a beautiful glass candle holder ready to cast a colorful glow and brighten up any space. This party project can match any color scheme, and is a fun option for older artists who enjoy decorating their rooms. A battery powered tea light is provided by Tinker for each candle holder, but these are also suitable to use with wax candles. Ages 5+
Yarn Art:
Ready for a stunning piece of artwork on your wall? Look no further than this fantastic party project for older artists. Working with yarn and using a large wooden dowel, party-goers will learn different knot tying techniques before spending their time creating a large, colorful yarn wall hanging! Choose from our extensive buffet of yarn, roving, and beads, to create and take home a truly unique piece of art! Ages 9+
Please Note: The ages listed for each project are representative of the required minimum age able to be accommodated with the specific project. We will always differentiate the projects to the age group of the party. Therefore, if you're child is turning 8 and the age group is for 4+, do not worry! The instruction and creation of the project will be suited for your 8-year-old.
Specialty Parties
Specialty parties incur additional costs; $225 up to 8 children and $22 per additional guest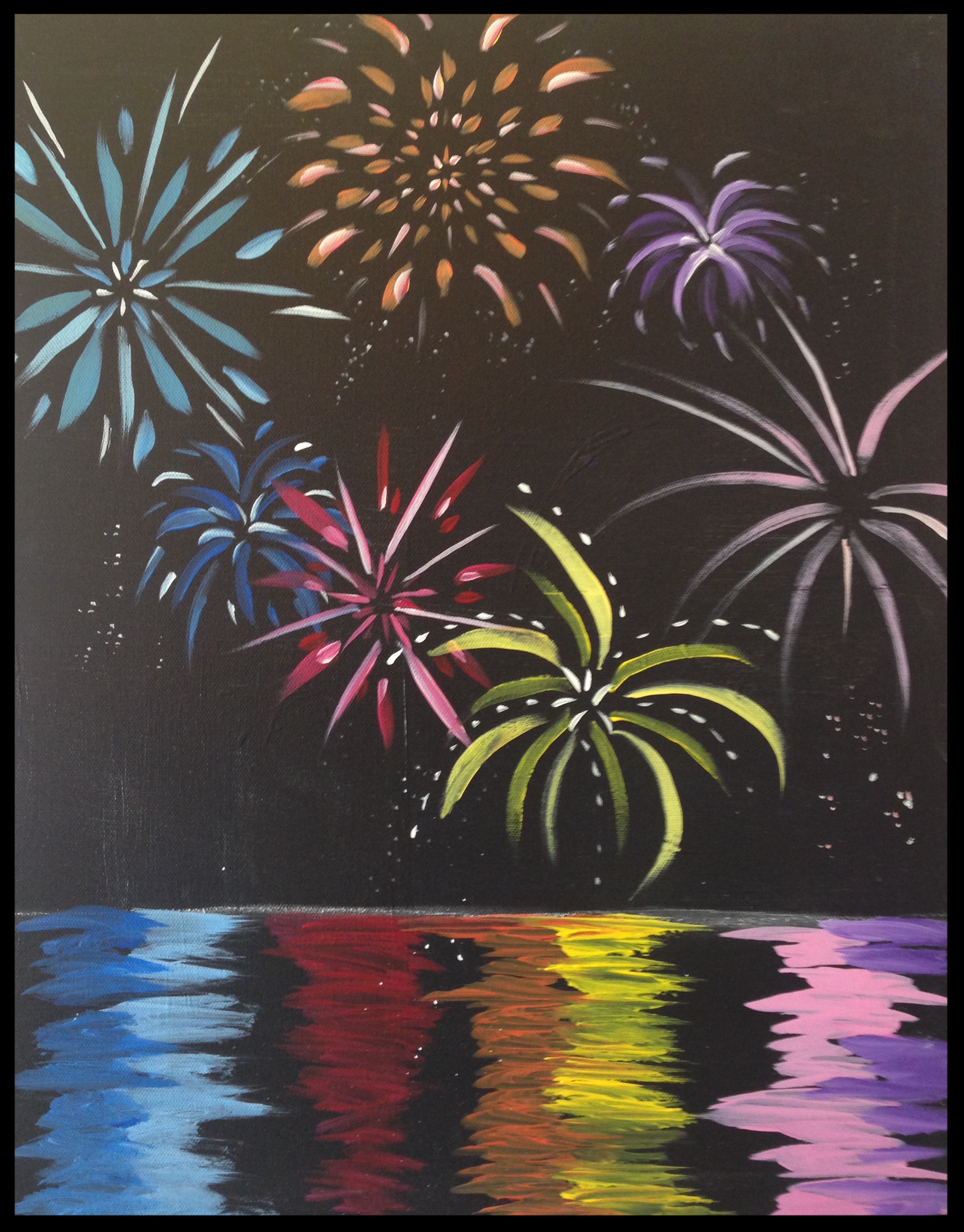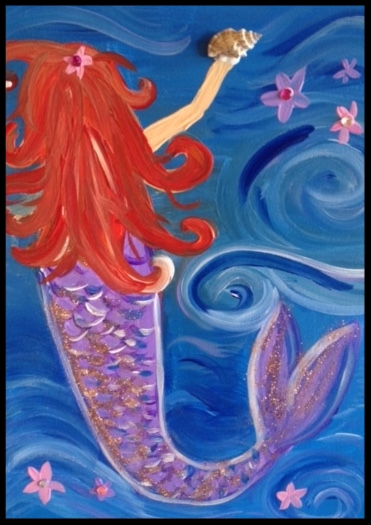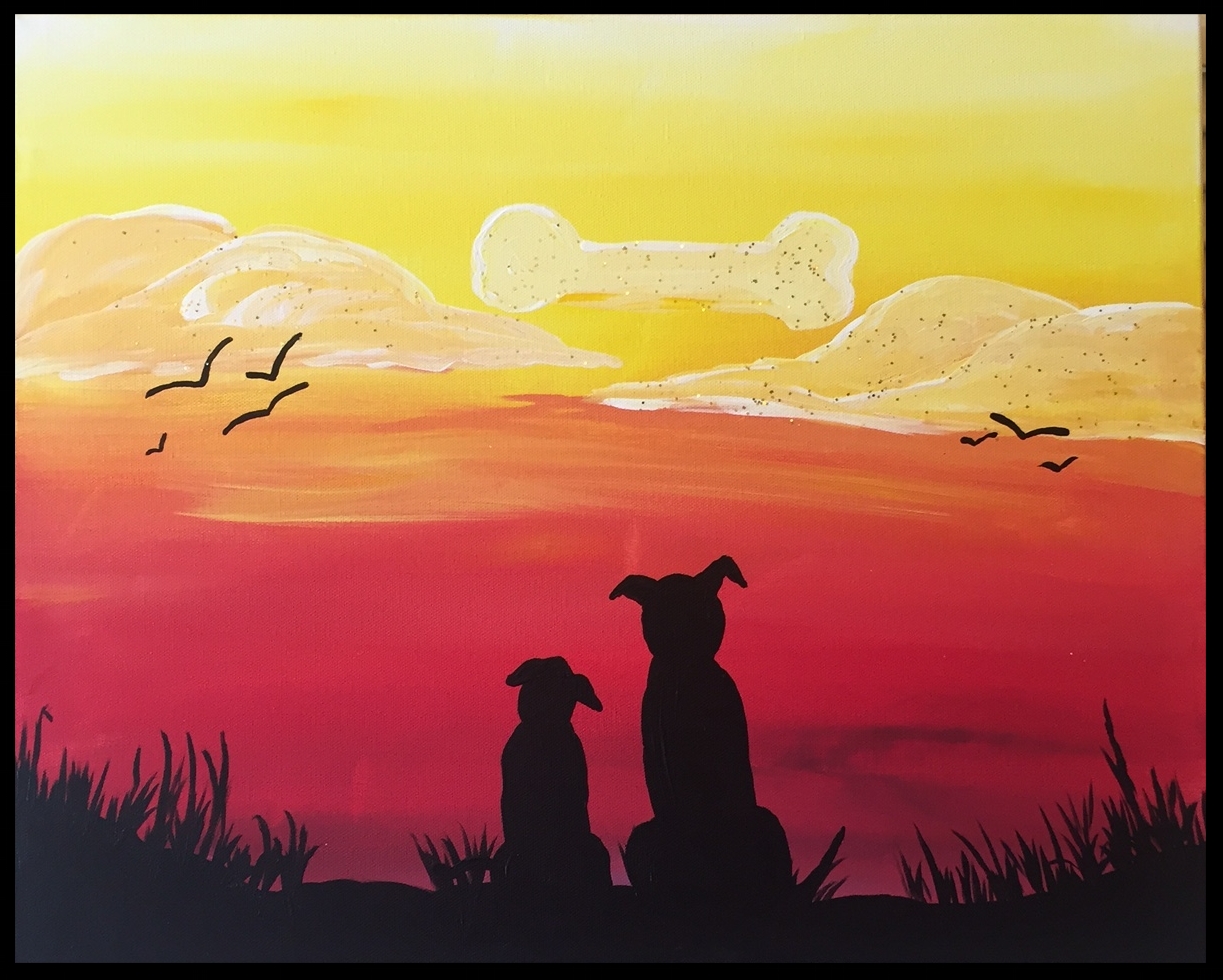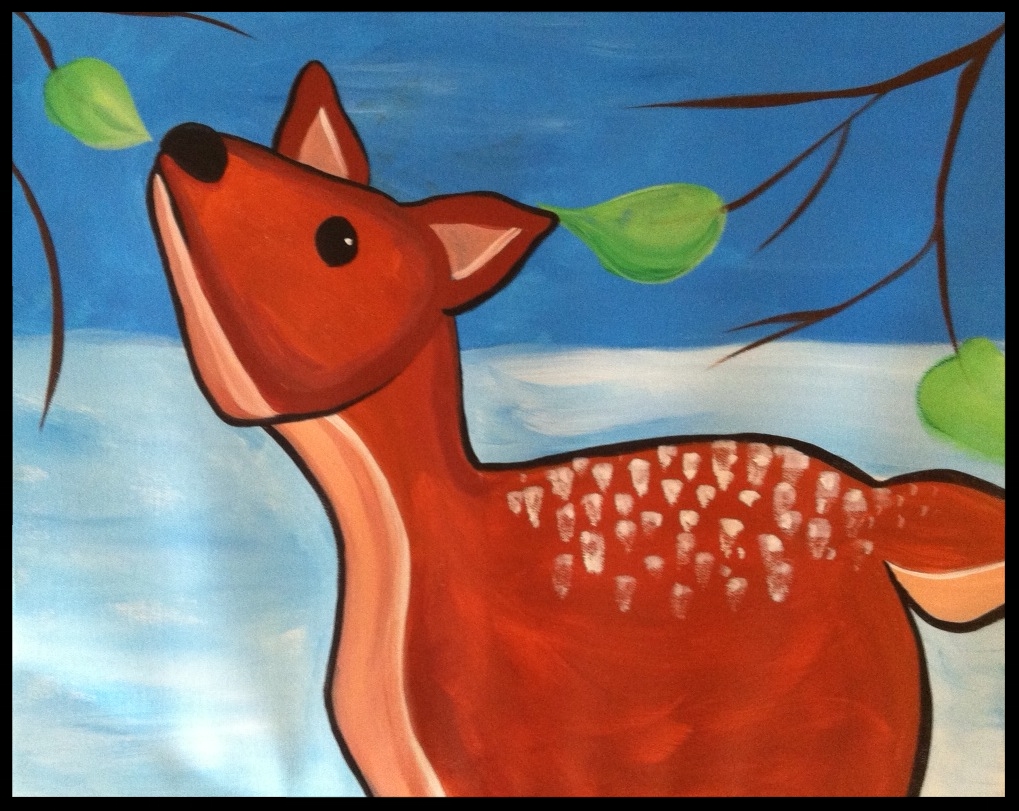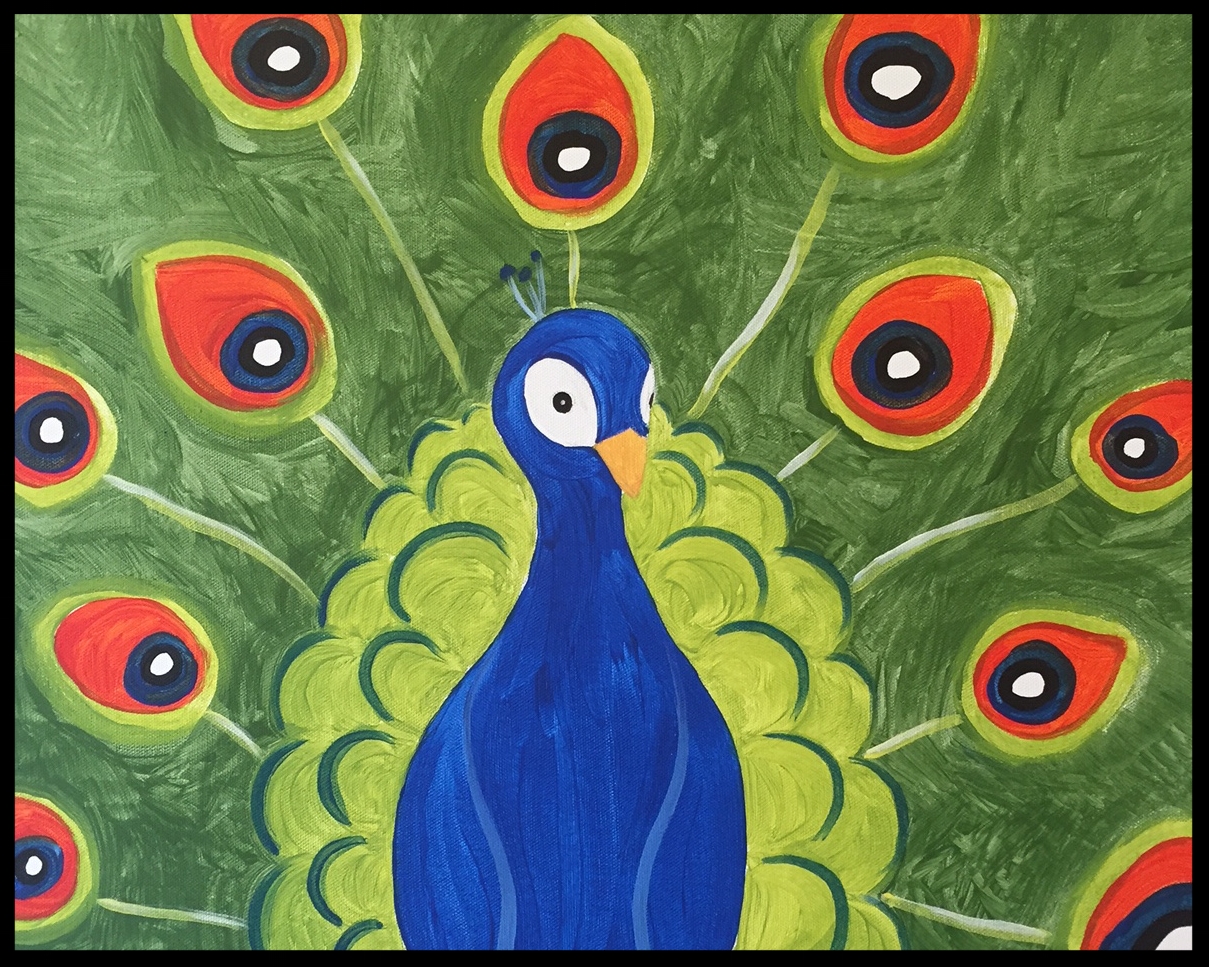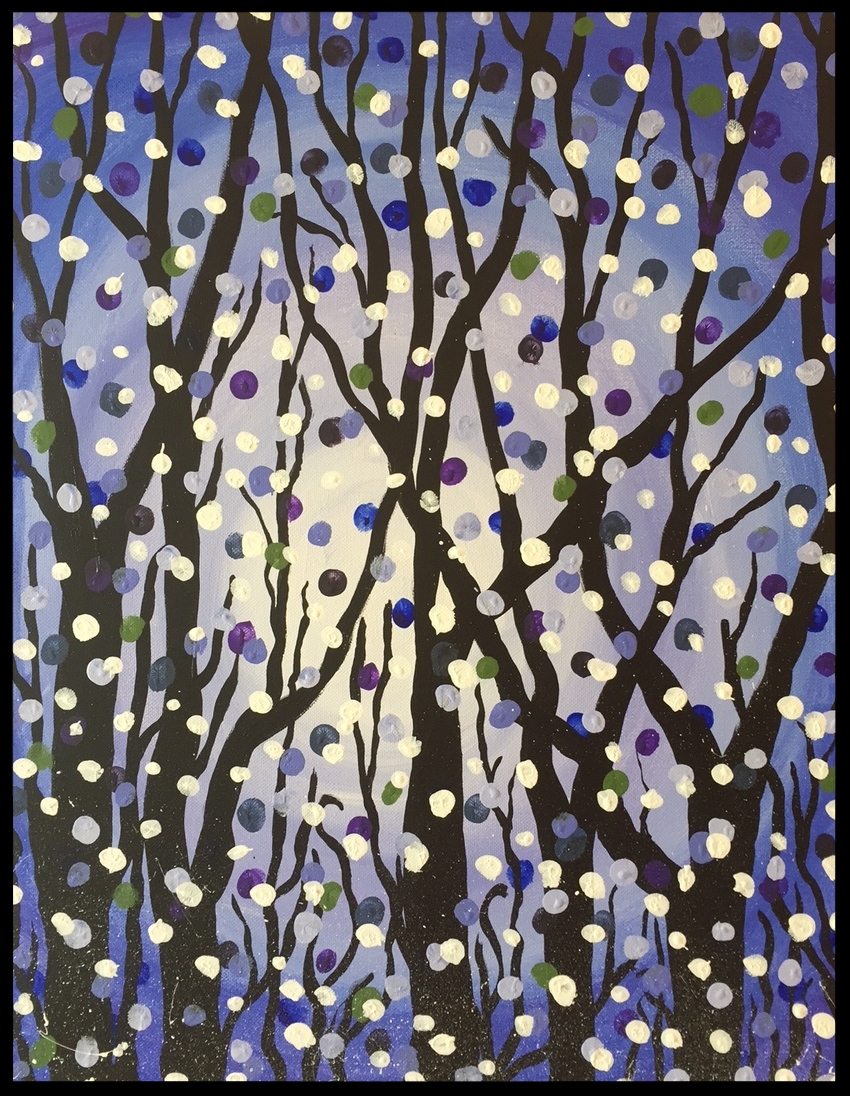 Canvas Party:
We'll paint 12" x 16" canvases with acrylic paints. The birthday child gets to choose from the options, and all children will leave with their own masterpiece! Look through the photos above to see all of the options! Ask us about other options or about custom painting a canvas to match your theme. (Three weeks advanced notice required for custom painting requests + additional $45 surcharge.) Ages 6+
Pottery Party*:
Experiment, explore, and create! Children will work with clay through both hand building and wheel throwing during this Pottery Party. Each child will make a functional hand built pot, and will also be able to throw on the pottery wheel! Wheel throwing will be an exploration station, and will not be fired, but each child's pot will be fired, glazed, and available for pick up two weeks after the party.
Special Notes: • Ages 7+ • a strict limit of no more than 12 total guests
*Pottery Parties are subject to staffing availability. While we try our best to accommodate, the Pottery Party is not available every Saturday.
Fairy Garden:
Children of all ages will delight in painting their own fairy house, creating clay mushrooms, a fairy-sized bench, and more during this fabulous party! Each party-goer will take home their complete fairy garden--ready to welcome fairies for years to come! Ages 5+
Paint & Plant:
Plants like to party too! This fun party for the plant-loving birthday child is a fantastic option for all ages. Artists will enjoy painting and adding gems to terra cotta pots before planting a beautiful indoor leafy friend to take home! With many different plants to choose from, each party-goer will be able to select a plant that suits their unique personality. With care cards included, this fun party project lasts long after your special day. Ages 3+